---
Why Do I Need A Website
Why Do I Need a Website?
Why do I need a website? Basically, there's no reason not to have a website. Your company's website can be a highly effective marketing tool and it can be very cost-efficient. There are quite a few benefits, and very little downside.
There are many things you can achieve with your website, here are 14 good reasons to begin with:
Create a presence.
Who knows about your business? Where can prospects and clients go to learn more? Your website can help establish your business as a going concern and communicate with your clients. It conveys professionalism and also extends your reach to anyone in the world.
Help build trust.
New clients and prospects might want to know about your business history and your expertise and specialization. This is a great vehicle for people to learn more and attain that comfort level they seek.
Get listed on search engines.
Build your website incorporating search engine optimization (SEO) techniques so that you can easily be found by people searching for relevant key words. This can be an important gateway to expanding your business.
Point of contact.
Your website provides customers an easy way to contact you and learn more about your products, services and business.
Leverage social networks.
Implement a social media strategy to reach a larger audience and to create more buzz about your biz. Establish your presence on Facebook, Google+, LinkedIn and Twitter. Facebook likes and shares can drive people to your website. Links to popular or topical items from or to your website will add to its relevance.
Sell products.
If your business lends itself to online sales, create a virtual store as an alternative or complement to a storefront or office location.
Share the latest news.
Whenever there are new developments regarding your business, update your website. Sites that have fresh, relevant and timely information draw users back more often.
Keep your website fresh and keep drawing people in with regular Blog posts. Show your expertise and share insights, provide practical tips on topics relevant to your business and of interest to your customers and update and customers on your newest offers, products, promotions, events, photos, or any other content.
Customer convenience.
You can greatly reduce the cost of customer support by have a ticketing system, or even just an FAQ on your website. Providing customers with multiple ways to interact with your business is almost mandatory these days. Anything less could result in lost sales.
24 hours per day
Your website runs 24/7 without any supervision or need to lock it up. You can always be there for your customers.
Beat the big guys
Have you ever wanted to get into business, but don't know how to compete with all the big names out there? By creating an incredibly beautiful website with a solid strategy behind it you can smash the big guys to pieces. You have no chance of building bigger skyscrapers, but your website can break down the perceived wall between you and them.
Gain more customers
More than 2.4 billion people use the internet every day, and some 90% of those have purchased something, or contacted a company, online in the last 12 months. So by not having a website, you will be missing out on a big piece of the pie.
Email reputation
I know there are other ways to do this, but by having a website you can have your own email address@whateveryouwant.com. It is more professional and easier to remember. I know you love your Gmail, Yahoo mail, etc., but it doesn't really resonate with customers.
Instant credibility
Have you ever had difficulty making that sale? Or convincing someone that you are the real deal. By having a well structured website you can foster instant credibility with anyone. You can provide the ultimate proof that you are, in fact, the realest of all deals
Click here to visit our portfolio
Recommended Posts
January 13, 2018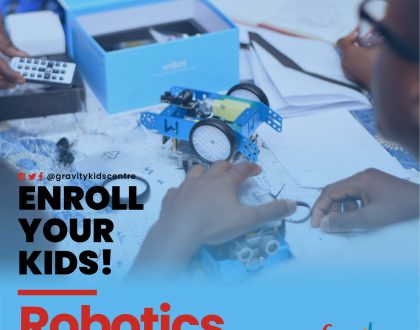 April 8, 2019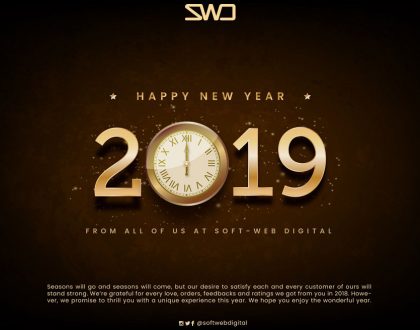 January 1, 2019